Thanks to the Guitarz blog for the pointer to this wacky beast. If you haven't been lusting after a 7 string Conklin, how about going to the opposite extreme with this fellow: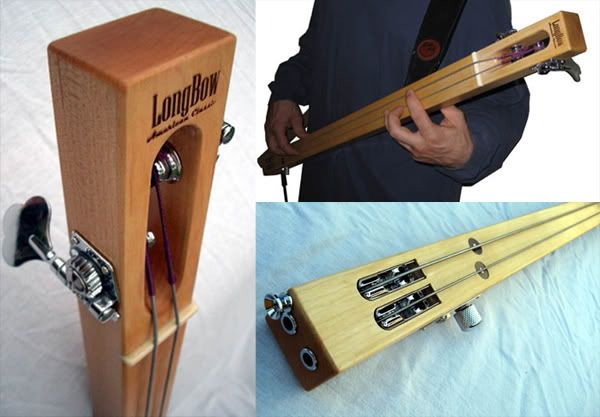 It is the Longbow American Classic 2 String Bass. Pretty straight forward, although quite high quality-looking, construction. More stickish that a Chapman Stick and as fretless as can be. Two strings, machine heads, pickups, volume control and individual bridges – it's all there, except the extra strings of course! They even do a left handed version at no extra cost.
Next up… Something completely different!
Like it? Share it!